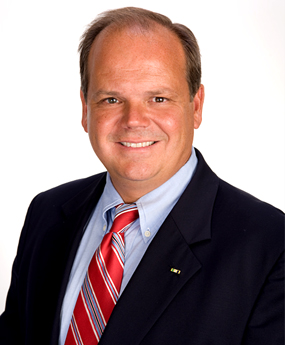 Gregory Sullivan was born and raised in Bay Ridge, Brooklyn. After graduating from Xaverian High School, he attended Fordham University with a Track and Field scholarship, and earned a Bachelor of Science in Business Administration. Greg then enrolled in The New York City Police Academy, and became a New York City Police Officer.
During his twenty year career in the NYPD, Greg served in Patrol Precincts in Mid-Town Manhattan and Brooklyn. He was also assigned to the NYPD's elite Emergency Service Unit where he performed high risk emergency procedures to save lives, executed high threat search warrants, and provided protection to US and foreign dignitaries.
After being promoted to Sergeant, Greg attended New York Law School at night and received his Juris Doctorate. While attending law school, Greg was transferred to the NYPD's Legal Bureau where he represented the NYPD in civil matters before the New York Supreme Court.
Greg moved from Brooklyn to Mamaroneck in December of 2001 and lives with his wife Theresa and their four children. After being admitted to the New York and Connecticut Bars, Greg started a part-time law practice while still with the NYPD. Since his retirement from the force in July of 2008, Greg operates a full-time law practice with an office on Mamaroneck Avenue. Greg is also serves on the Village of Mamaroneck Zoning Board of Appeals.
Greg is a member of the Mamaroneck Chamber of Commerce, the Mamaroneck Harrison Larchmont Bar Association, the Mamaroneck Elks Club, Mamaroneck Lions Club, NYPD Honor Legion, NYS Fraternal Order of Police, Knights of Columbus, NYPD Emerald Society and has been a sponsor, coach and manager of teams in the Mamaroneck Junior Soccer League, Larchmont Mamaroneck Little League, St. Vito's CYO Basketball and Mamaroneck Youth Hockey Association.
Practice Areas
For the past 8 years, I have
guided clients through various legal difficulties. My practice
areas include:
Real Estate
Wills and Estates
Small Business and
Corporations
Contracts
Criminal
Landlord/Tenant
Tax Grievances
Click here to download my vCard.